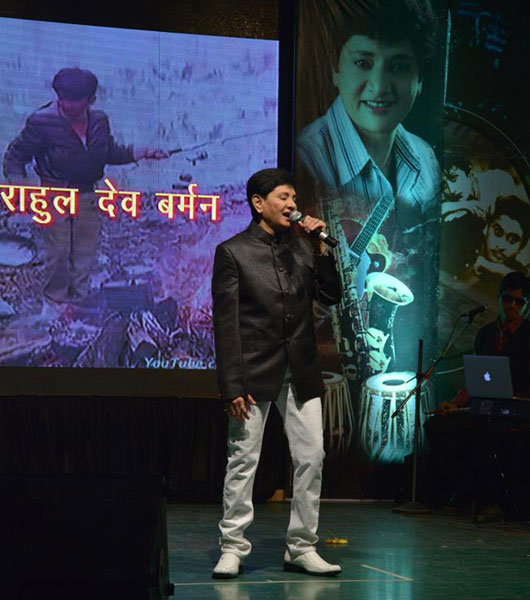 My Tribute to
Mr. Ramesh C Shah popularly known as "Ramesh Boss" was a very famous organizer from Gujrat. He was the pioneer in the world of stage shows, someone who brought the legendary singer Shri Kishore Kumar on stage for the first time.
I would describe Ramesh Uncle as an extremely determined person with a royal nature. Although he was not my biological father yet he was a father figure to me. He always loved me like my mother & protected me like my father in the initial days of my career when I was really young and new to the music world. My relation with him was not of an artiste and organizer but that of a child and a father.
Whatever I am today its because of my beloved Ramesh Uncle. I owe my success to him & shall always remain indebted to him. He passed away on 5th Sept 1993 and as per his wish with a heavy heart I had performed all the last rituals and till today i am doing his "shraddh" every year, the way I do it for my grand parents & my father.